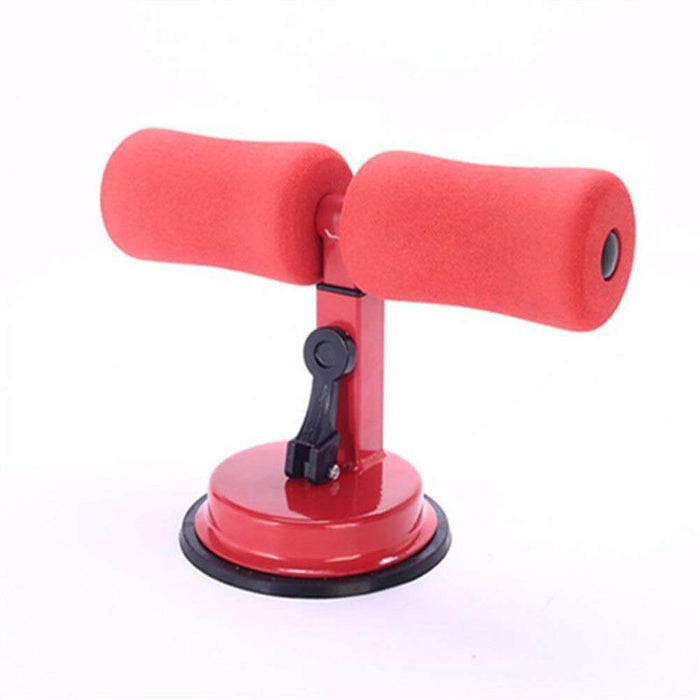 Multi-Function Adjustable Sit-Up Bar
Variety of exercise modes, so that the exercise is no longer boring; simple exercises that can be completed by one person, such as sit-ups, plate support, abdominal exercise, push-ups, and leg presses.

A thickened rubber suction cup provides a safe and stable support for your training, fix the bar firmly in your fitness location; soft high-density foam handles to effectively cushion the ankles and prevent you from damaging muscles and joints during fitness training.

Easy for home installation without need any tools, it with bottom sucker, only to find a dry and clean flat ground, then put down the sit up bar on the ground, pull down the lock. Last adjust the gear position. Before you can start your fitness please ensure it wouldn't move easily.

Anytime, anywhere.light weight,easy to install and Storage. convenient and easy to use. help people of all ages who want healthy body Develop a rock-solid core, Idea for home, office.