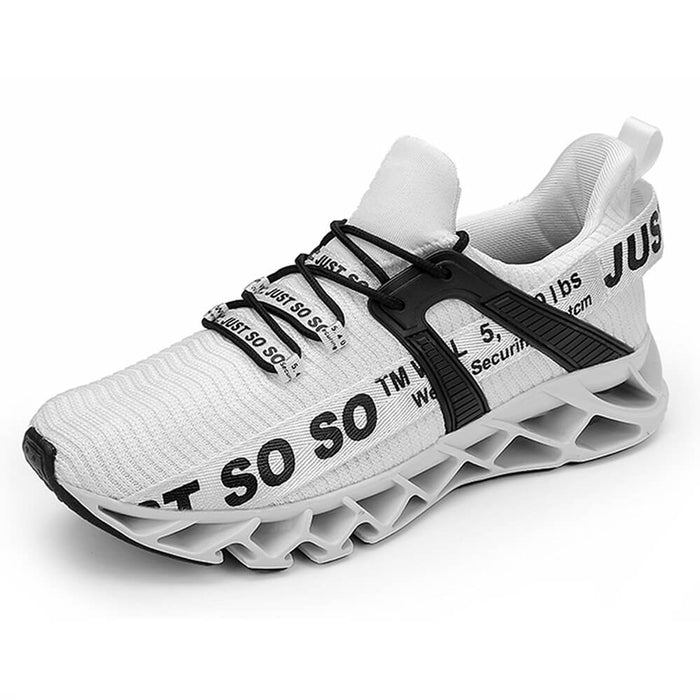 Mens Blade Running 9 Sneaker
Rubber sole
    Rubber material of sole possesses high durability for prolonging the wearing time of our shoes.
    The elastic blade soles have high flexibility which allows the shoes to bend strongly while doing sports.
    Knit upper material make it possible that your feet free breath when you run or walk. It's soft and protective to cushion your every step.
    Perfect for casual, walking, travel, running, jogging,training, physical exercises and other light sports etc.
    Breathable,durable,lightweight,soft,deodorant.After you walk through the day's work with these shoes, you can keep the shoes dry and comfortable. This is a great feeling.