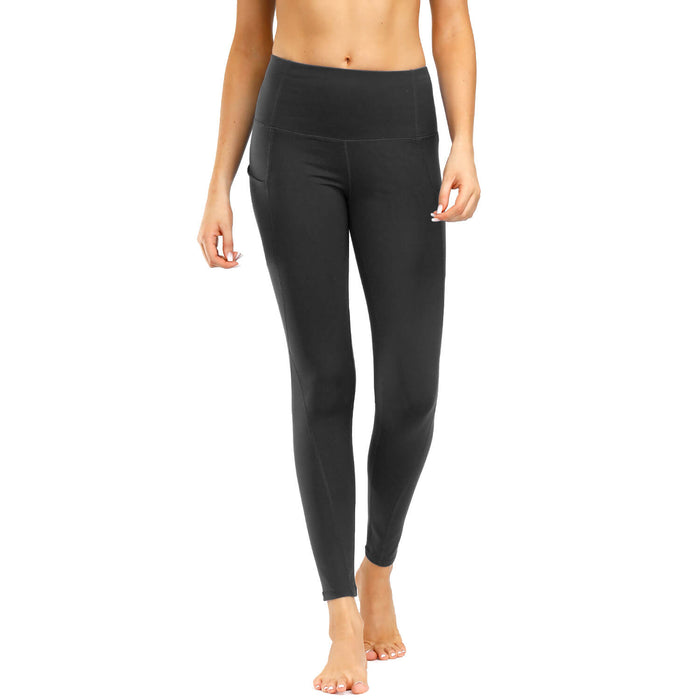 High Waist Yoga Pants - Long Leggings
Our Yoga Pants are the ideal fitness pants for women who do yoga, weight lifting, lunges, squats, cross training, running or anything that involves bending over, any type of workout, or everyday use.The material is thick enough that not see through if you bend over, but not too thick that it becomes hot and uncomfortable. The active wear running capri pants are made from advanced flexible fabric composition, which offers support and wicks away moisture and sweat for maximum comfort, will won't sag or slide down, and very comfortable for working out/sparring, make these yoga capri leggings ideal for everything from squats and lunges to chaturangas on the mat and plies at the barre. More different vibrant and beautiful patterns of high waist yoga pants are comfy, versatile, durable and multi-functional as wear alone pants or a workout leggings, be able to wear them lounging around the house, around town, to work out, to crossfit, to hike, and under your ski clothes.

About this product:
    
Soft & Stretchy Fabric

Comfortable Fabric that gives you the ideal amount of stretch for an Ergonomic Fit. The overall design and stretch makes it Very Great as a Long-Term Wearing for the process of Yoga, Running, Squats and other Workouts.

Flatlock Sewing

With firmly and exquisite stitching, High quality and durable products are available to every customer. Flatlock is identified by a band of interlocked thread on both sides of the pants, sometimes in contrasting thread color for visual effect.

Keep Fashion

These yoga pants are designed with Comfort, Function, Performance and Fashion Style. They are slim fit and flattering which help you move and stretch with ease, deliver a comfort & fashion statement.