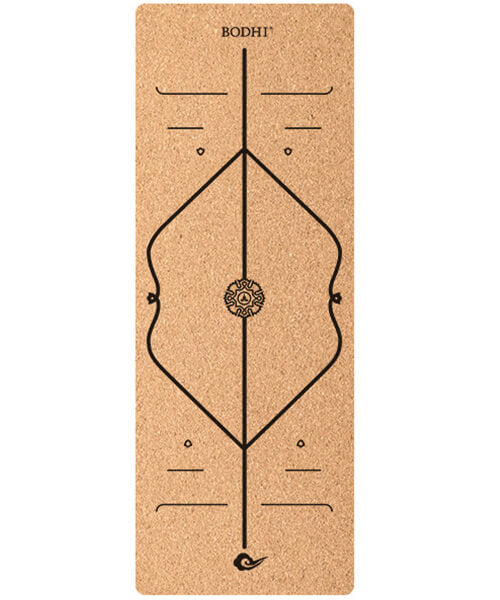 Sharkshape cork yoga mat combines slip resistance with 100% ecological and recyclable materials. If you are looking for a premium yoga mat that is non-slip, ecologically and comfortable, then the CORK yoga mat is it!
The cork yoga mat consists of a natural cork surface and a TPE underside. The cork yoga mat does not contain any PVC, latex or plasticizers.

Thanks to the unique sweatproof surface made of natural cork, the yoga mat remains absolutely slip-resistant and stable – regardless of the conditions!

The fact that your hands and feet start to sweat during longer yoga training sessions often makes things tricky. As a result, conventional yoga mats made of PVC usually lose their slip resistance. This isn't the case with our cork yoga mat!

The natural grip of the cork makes the surface even more slip-resistant as moisture levels increase. This is why the mat is particularly suitable for dynamic yoga styles or for people for whom conventional yoga mats are often not slip-resistant enough.

Features
Non-slip mat for hot yoga.
Eco-friendly materials.
Thick yoga mat.
Free of 16 phthalates.

Details
Material: natural cork and rubber.
Dimensions: 72" x 24"
Thickness: 6mm

Care: Spray mat with natural yoga mat cleaner and air dry flat. Never fold or crease your mat, roll up loosely. Clean the top (cork side) once a week with normal practice, or after every practice if used daily or for hot yoga to help prevent body oil build up and to keep your mat looking and smelling fresh.
When curling, please: the veneer facing outwards. One-way folding.